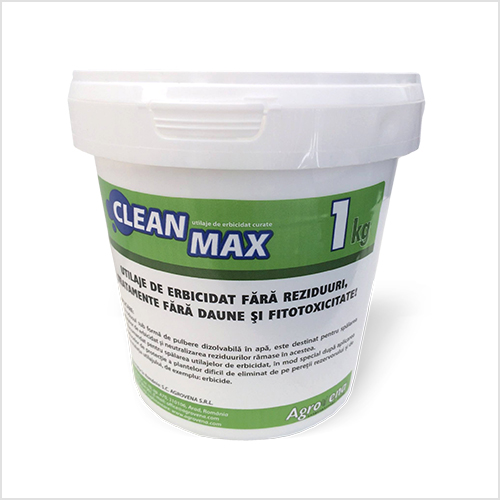 Clean Max is a water-soluble powder used for washing herbicides and neutralizing residues.
It is recommended for washing the equipment used for herbicides, especially after the application of plant protection products that are difficult to remove from the walls of the tank and from the plant installation, for example herbicides.
Clean Max causes the decomposition of pesticides and at the same time allows the efficient cleaning of the entire tank, thanks to the emulsifiers. It offers harmless and phytotoxic treatments.
Composition: Phosphates - over 30%
Dosage: 100g Clean Max / 100 liters of water
---